How IFM can help in boosting workplace productivity
Sep 2, 2019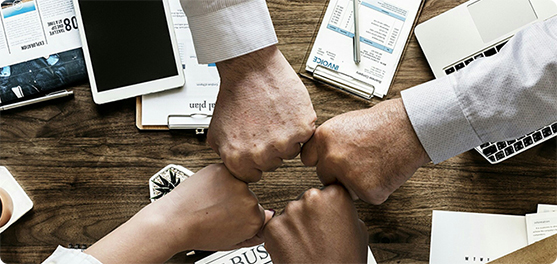 Imagine, you drive into your office building. A smart app directs you to a parking bay that is nearest to your vehicle. As you enter the building, the app leads you to an elevator that will take you to your office with minimal stops. Face recognition identifies you for your attendance. You are then directed to the spot that best meets your work requirements for the day: a quiet place to work on a report! The temperature at your work area or cabin is set to your comfort, and the light is adjusted to your preference. The app reserves a meeting room for a client visit and notifies your team members about the same. Not just that, it notifies the coffee maker to prepare your morning cuppa just the way you like it!
This scene is already becoming a reality in organisations today. And, the wizards bringing the future workplace to life are Integrated Facilities Management (IFM) players.
Indeed, the future of the workplace is centred on the employee experience. Surveys have shown that eight out of ten employees are dissatisfied at work. Happy employees have significantly higher productivity than their unhappy counterparts. And, robust office design can make employees up to 33% happier at work.
IFM players are at the centre of modern organisations' pursuit of creating happier workplaces.
Their efforts reflect on the physical and mental well-being of employees, along with lowered stress levels.
IFM players help in enhancing the performance efficiencies of an organisation by focusing on the following areas:
Workplace environment

IFM players are responsible for a plethora of tasks that are essential to employee comfort. This includes activities from ensuring a tidy workplace at all times to stocking up office supplies to ensuring that the pantry is well-serviced to providing clean janitorial facilities. An IFM partner seamlessly executes these activities in tandem with vendors and coordination with members of the maintenance staff.

From lighting to controlling the noise levels, IFM companies are in charge of the overall workplace environment. Beyond the physical infrastructure dynamics, their responsibility covers a broad spectrum of elements including health and safety measures, workplace connectivity and cyber-safety etc.

Employee experience

Employee experience and engagement is no longer the exclusive domain of the in-house HR function. IFM players are increasingly working with organisations to deliver innovative employee engagement programmes. From organisation team-building activities to workplace well-being programmes, IFM players are building work environments that are not only comfortable and attractive but are also designed to drive employee camaraderie and collaboration.

By crafting workplace experiences that communicate and reinforce the company's culture, IFM players are leveraging the workplace as a tool to drive the happiness quotient and consequently enhance employee productivity and efficiency.

Office design

IFM partners enable the productivity of a workplace by contributing to its strategic and thoughtful design. This ranges from approaching operational problems through the lens of an 'experience design architect' to applying simple tactics such as encouraging employees to maintain clean desks. It includes investments in storage and ergonomic furniture as well as redesigning the workflow to foster collaboration and add to employee efficiencies.

Facilities managers are valuable partners in complex decision-making processes such as reassessing the workplace layout in tandem with the organisation's workflow.

Efforts in the above areas not only ensure a smooth and consistent experience for employees at all times but drive employee experience engagement. Consequently, IFM can prove to be a wise investment towards creating a compelling company culture and can bear fruit over the immediate, medium and long term.

An ESPL Expert can help implement measures to transform your employee experience, reinforce the culture and drive productivity in your organisation. To start a conversation, click here.